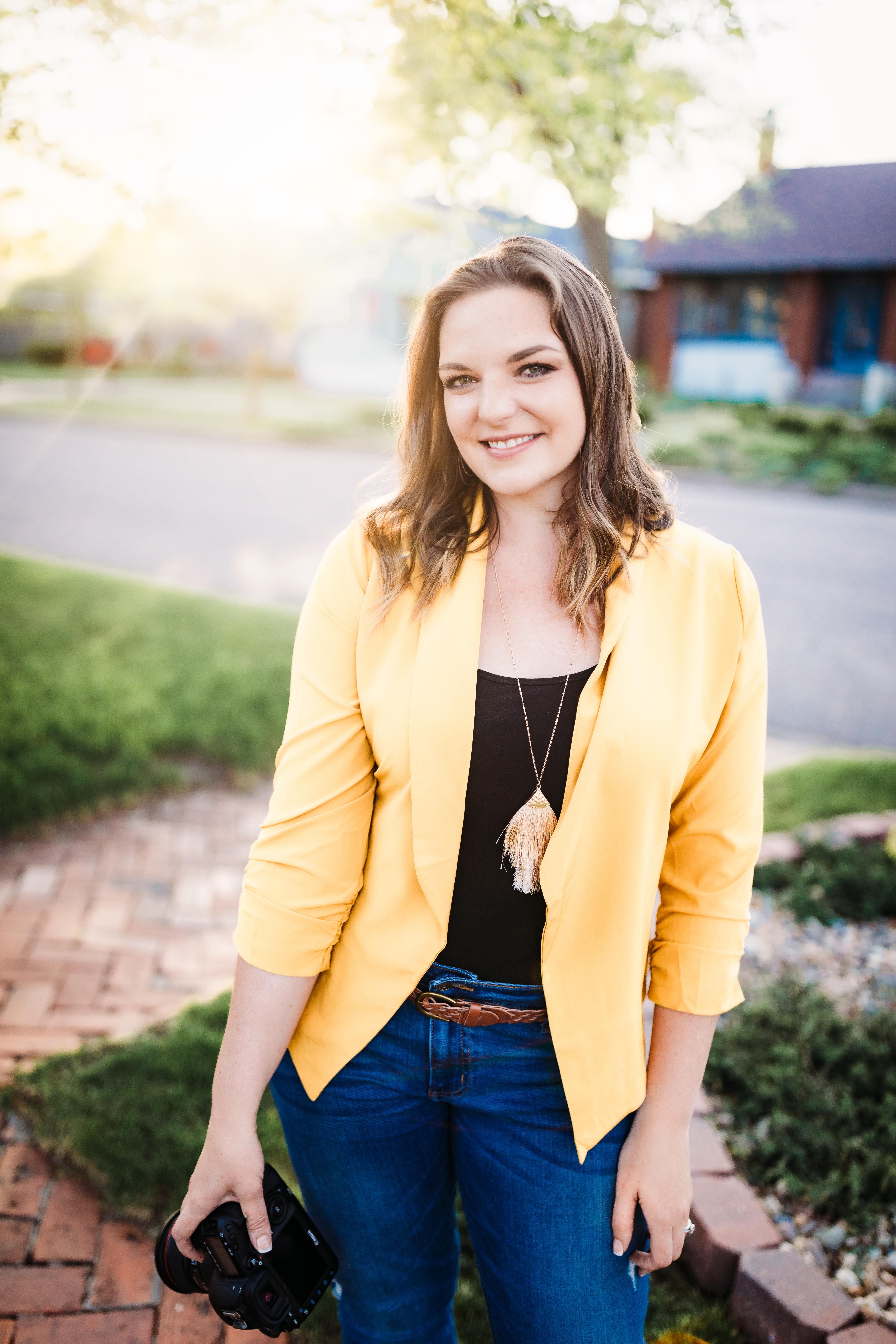 Your name: Laura Peterson
Name of your photography business: Laura Peterson Photography
Where are you located/what areas do you photograph in? Located in Grand Island. Photograph sessions in Grand Island, Hastings, and Kearney.
What type of photography do you specialize in? Labor and Delivery, Newborn and Family
How have you been impacted by breastfeeding? I was able to breastfeed my own children. There is no connection like it. The intimacy and bond you feel with your baby and those moments is something you can't explain and something to be treasured forever.
Have you done many breastfeeding photo sessions in the past? Yes
Tell us about your children/family: I have been married to my husband, Aaron for 12 wonderful years. We have 2 girls.  Charli is 5 and Atley is 2. We have lived in Grand Island our whole married life. We love it here.
What was your all-time favorite photo shoot? Without a doubt Labor and Delivery! Being able to see the power and strength of a woman bringing a child into the world and seeing that immediate bond between the parents and that baby is truly amazing. I have photographed countless births and have cried at every single one. They touch my heart more than anything. Then being able to snuggle those newborns just a couple short weeks after coming into the world and capture images of details that only last a short time is truly a gift and an honor.
What is one cool experience you've had related to photography? I honestly can't narrow down just one favorite experience. All of the labor and deliver sessions I've had the privilege to be at home been unique and amazing in their own way. Whether it was a completely natural birth, medicated birth, or even a c-section, the joy you experience in that moment is unlike anything else.
What was your favorite part of being involved in the Nebraska Breastfeeding Coalition photography project? Being able to meet so many amazing families and being a part of such special and intimate moments in their life.
What else should we know about your photography business? I have had my photography business for 9 years. I am certified through the Academy of Newborn Photography. I have taken college courses in photography and newborn safety. I strive to make sure my families that I photograph are comfortable and happy throughout the entire photog session and even before and after. I think it's important to build a relationship with my families and not just view them as clients. They are giving me the privilege to be a part of a special moment of their life, and I feel truly honored to be able to capture those moments for them. Moments that usually only happen once.
Contact information for you: Phone: Call or Text 308-380-0460 Email: laurapetersonbirthphotography@hotmail.com
Facebook/Twitter/Instagram account information: Facebook: Laura Peterson Photography. Instagram: @laura_peterson_photography