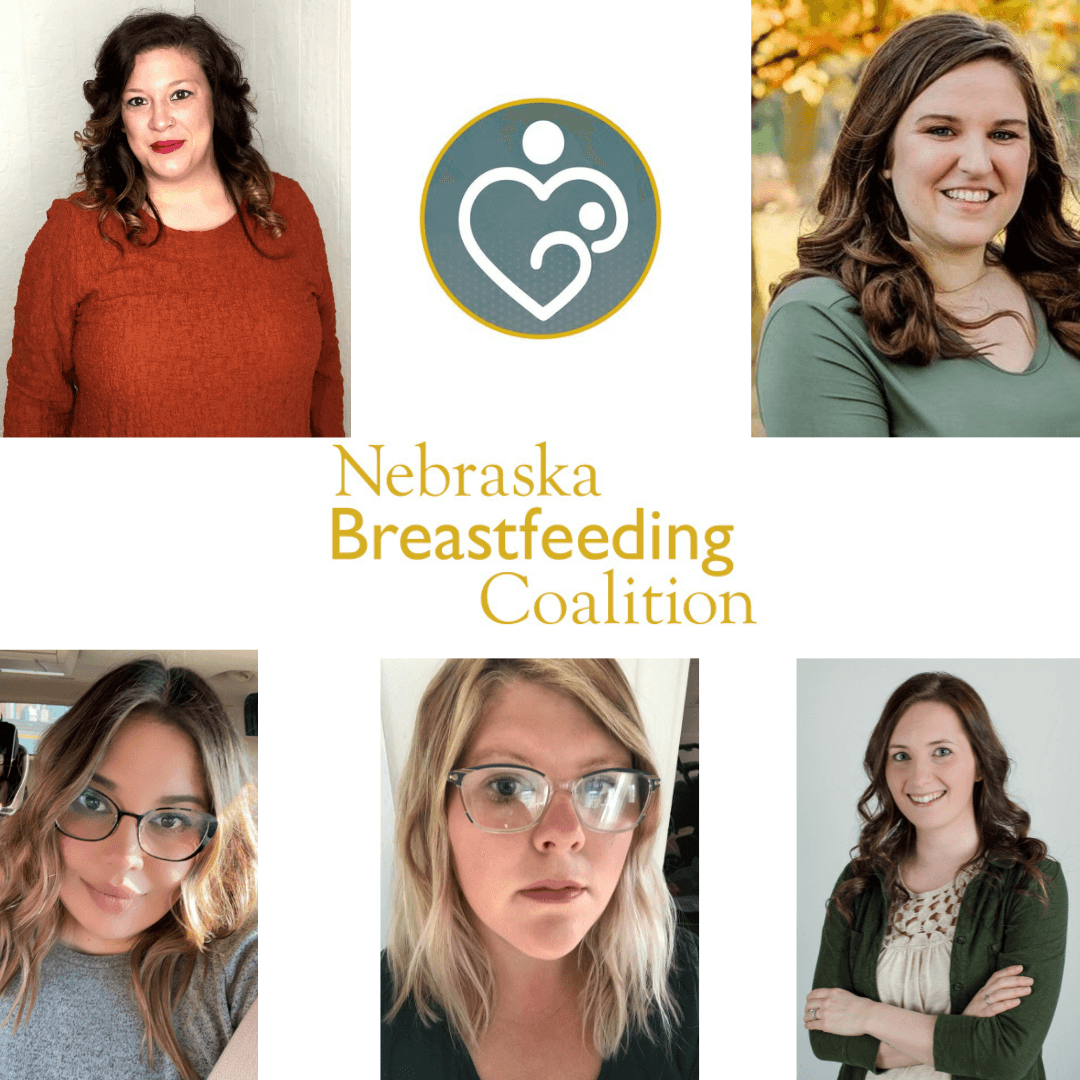 Alyson Carter
Alyson Carter has lived in Nebraska for the past 9 years with her husband and 3 children. She is a Certified Lactation Counselor (CLC).  As a CLC she is dedicated to the promotion, protection, and support of human lactation. She became passionate about breastfeeding after having her 3 children and experiencing unique feeding issues with each child. She has a Master's of Arts in Counseling.  She has worked as a mental health therapist in Omaha, NE since 2014. 
Nicole Christensen
Nicole Christensen, RD, CLC is the Breastfeeding and Outreach Coordinator for the Nebraska WIC Program at the Nebraska Department of Health and Human Services. Nicole helps WIC offices across Nebraska with breastfeeding training, policies, and initiatives. Before her work at the state WIC office, she helped women achieve their breastfeeding goals as a dietitian at the Central District Health Department WIC office in Grand Island. Nicole received her Bachelor of Science from the University of Nebraska—Lincoln and went on to complete her Post-Baccalaureate Certificate in Dietetics from the University of Nebraska Medical Center.  Helping families through the journey of feeding their young children is her passion, along with being a mother to her son and daughter.
Melanie Horstman
Melanie Horstman is a board-certified Lactation Consultant, Child Passenger Safety Technician, and co-owner of Nurture Omaha, LLC in Omaha, Nebraska. She earned her bachelor's degree in Maternal Child Health with a concentration in Human Lactation from Union Institute & University in Ohio. Melanie started her own private practice in 2017 with business partner Melissa Topil, which specializes in in-home lactation visits and worksite lactation programs. She currently runs the nation-wide lactation program for First National Bank of Omaha, providing lactation support to employees and their families across the nation.  Helping families thrive and become confident in their choices is Melanie's favorite part of the job. In her free time Melanie enjoys spending time with her 2 children and husband, attempting various home DIY projects, and practicing yoga. 
Gaby Valverde
Gaby Valverde is a Registered Nurse with a few years of experience in Maternal-Child. Currently, she is the program manager for the Women, Infant, and Children's (WIC) program. In addition, she is a Certified Lactation Counselor and have a tremendous passion for supporting and promoting breastfeeding. She enjoys embracing and increasing her knowledge about other cultures as well. Outside of work, her favorite hobbies are reading and traveling.  She has been married for almost 11 years and have 4 beautiful children.
Molly Rempe 
Molly Rempe is from Superior, NE. She works at Brodstone Memorial Hospital where she is the OB Coordinator. She has been a CLC for a year and a car seat technician for 5 years, so she has met a lot of wonderful families in that time. She has 3 children, a boy and 2 girls ages 6,4, and 12 weeks. They live on her husband's family farm and enjoy the life that comes with it.
 
Johanna Babcock
Johanna Babcock lives in Bassett, NE. She has 3 children ages 8, 5, and 1. She works as a Breastfeeding peer counselor and currently working towards her IBCLC. They also Ranch and have a bull & female sale every year. She is very passionate about breastfeeding and providing the best care for both mom and baby.