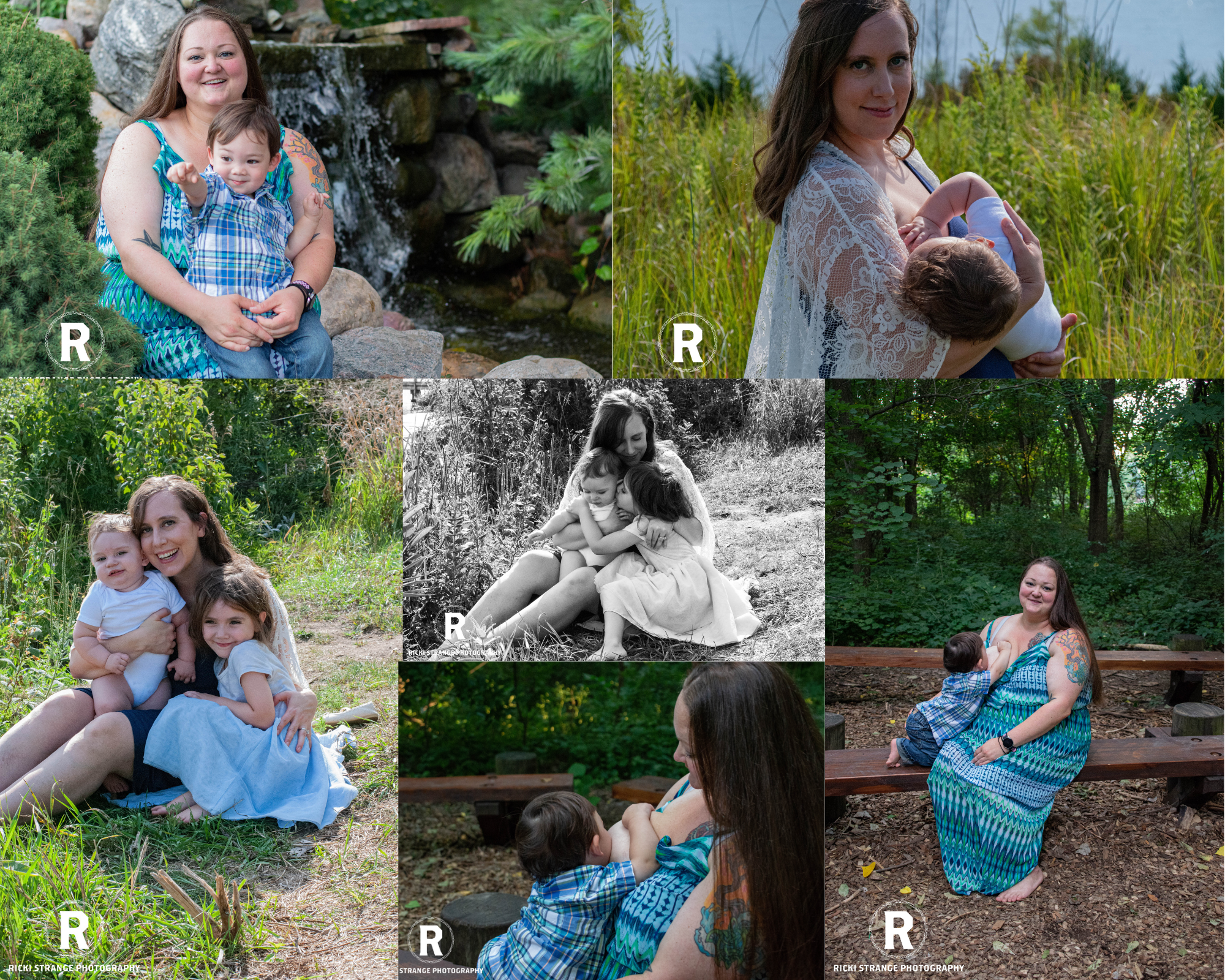 Your name: Ricki Strange
Name of your photography business: Ricki Strange Photography
Where are you located/what areas do you photograph in? I'm in Papillion but photograph in Omaha, Lincoln and surrounding areas.
What type of photography do you specialize in? Family and kids
How have you been impacted by breastfeeding? I have, I have given birth to three kids and while I was only able to breastfeed for a short time I loved it. It is truly close to my heart and anytime I can support it I will.
Have you done many breastfeeding photo sessions in the past? I have not, this was my first one and I enjoyed every minute of it.
Tell us about your children/family: My name is Ricki, my husband's name is James, we have 4 kids. James Jr., Colton, Jack, and Brannon. We are a blended family. I met my husband in 2011, he has a child from a previous marriage and I have my child from a previous relationship. We quickly fell in love and have been together almost 10 years. Looking at our family most people wouldn't even know that we were blended and we love that. Our kids are 10, 9, 8, and 1 year old. My husband is Air Force and I am prior Army. We met in San Antonio Tx. He is from Virginia and I am from Texas.
What was your all-time favorite photo shoot? I would have to say it was my niece's maternity shoot. It was so fun and some really amazing pictures came from it.
What is one cool experience you've had related to photography? It would have to be finding my favorite photography spot for the first time was the coolest experience that I have had so far.
What was your favorite part of being involved in the Nebraska Breastfeeding Coalition photography project? I loved meeting the wonderful ladies and seeing how beautiful they were doing what their bodies were made for. They all were just so much fun to meet and work with. I was so happy to deliver their pictures to them.
What else should we know about your photography business? I am a self taught photographer and I have been doing it for a few years now. I have some exciting projects that I am working on and will soon be working on special classes to teach others how to take better photographs.
Contact information for you: 402-249-2954
Facebook/Twitter/Instagram account information: Facebook: @rickistrangephotography Instagram: @rickistrangephotography