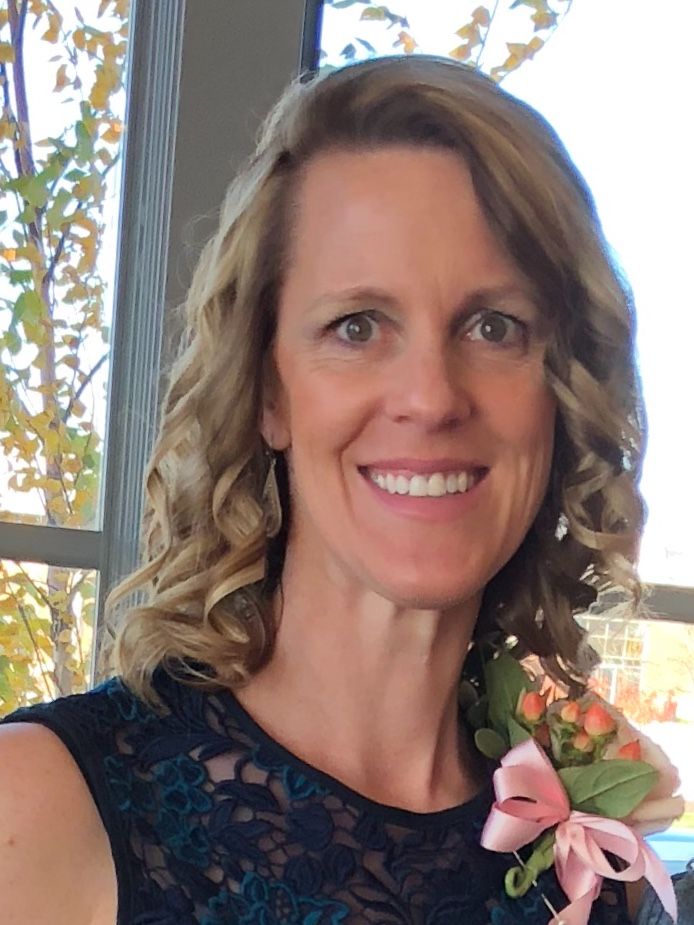 Name:  Tracy Moore      
Occupation: L&D Registered Nurse, Lactation Consultant, OB Nurse Navigator
Position on Leadership team: "LT member at large, no specific position"
How long have you been with the Leadership team? I started on the leadership team in January 2018.
How did you get interested in breastfeeding? My passion for breastfeeding comes from my own personal failures with breastfeeding.  In hind sight, the worst and least accurate information I received was from healthcare providers; the best information I received was from my mom.  I wish I had listened to my mother more…said me, a thousand times...
What are your goals for the breastfeeding coalition? My goal for Nebraska Breastfeeding Coalition is to have every Nebraskan mother feel supported in her breastfeeding journey; whatever that looks like for her.
Do you have kids and if so, how many? I have a 23 year old son who is attending WSC, working toward a degree in health and physical education.   I have a 14 year old daughter who will be a sophomore in High School, and loves volleyball.  I am, of course, extremely proud of both.
Did you breastfeed your children? I was 16 years old when I delivered my first baby, and I didn't even consider breastfeeding.  This is one of my biggest regrets because he deserves to have been given the very best start.  When I delivered my daughter, I was 25 years old, and I was open to breastfeeding, but I was not all completely committed before delivery.  I loved the bond of breastfeeding, but I had major difficulties with breast milk supply.  My inability to feed my baby at the breast completely is one of my biggest heart aches.  I do not want any other mother to experience this type of heart ache; but should they have to, I want them to know they did absolutely everything possible to make it work.
3 fun facts about you?  I have a retro 1975 Honda CL 360 motorcycle, and riding it is one of the most enjoyable feelings.  I'm obsessed with my Golden Retrievers; they maintain my good mental health.  I love the heat of summer, and I wish it could feel like this all year long.
Fvorite color: Blue
Favorite food:  I like all food, but if I had to pick one thing, it would be a drink: coffee.  It's the best part of my morning!
Favorite quote: "I have had to learn that my voice has value. And if I don't use it, what's the point of being in the room?" ~Michelle Obama