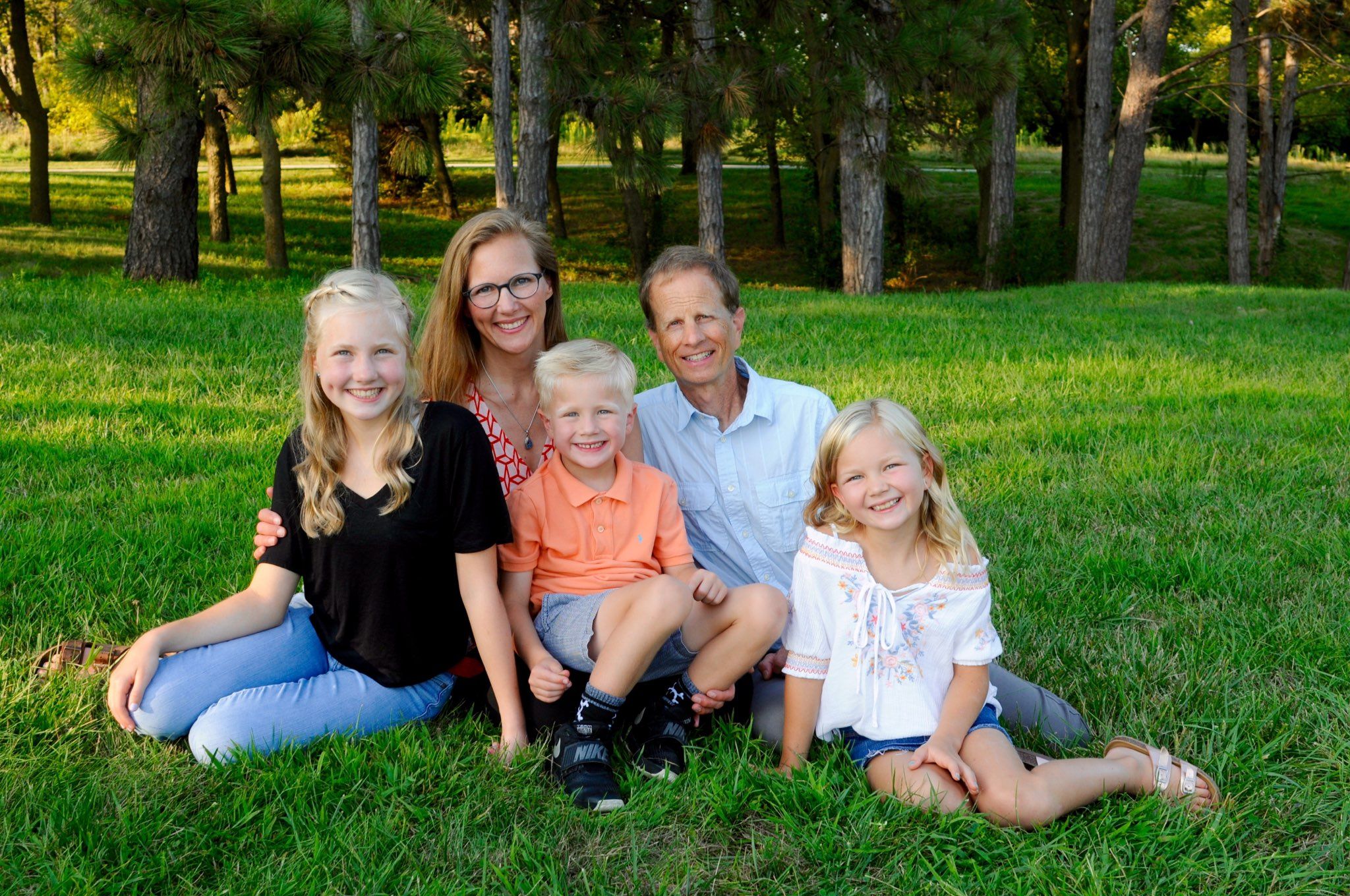 Name:  Holly Dingman, MS RD
Occupation:  Manager at Children's Center for the Child & Community, the community outreach hub of Children's Hospital & Medical Center
Position on Leadership team: Past Chair
How long have you been with the Leadership team? Over 10 years! 
How did you get interested in breastfeeding?  As a Registered Dietitian, I learned very little about breastfeeding.  The basics were taught during one maternal/infant nutrition course, but I didn't realize the health impacts of breastfeeding until I worked as the State's Chronic Disease Nutrition Coordinator at DHHS and was responsible for advancing nutrition strategies, including breastfeeding promotion.  I learned so much about the importance of support across all levels for mom – from hospital maternity care practices, to home support from partners or grandmothers, to worksite support.  More than a desire to breastfeed, it's the policies, systems and environments that surround mom/baby that determine how successful breastfeeding will be for them.   This compelled me to drive cross-sector partnerships at state and local levels to support breastfeeding.  It's such important and rewarding work.
What are your goals for the breastfeeding coalition? I love that one goal of the Nebraska Breastfeeding Coalition includes promoting breastfeeding as a public health priority.  There is no other public health nutrition priority with such a clear return on investment, one that has far reaching impact on physical, social, economic and environmental health across the lifespan.   Truly – we can change the world by increasing breastfeeding rates and duration. 
Do you have kids and if so, how many?  3 kids – ages 14, 10 and 7
Did you breastfeed your children?  8 years total! 
3 fun facts about you?  1) I almost didn't make it 6 months breastfeeding my first child.  It was SO difficult and I struggled with very low milk supply.  Around 6 months, it became easier (I became more confident) and we then kept it going 2 ½ years!   2) my favorite place in the world is Ponto Lake in Minnesota and 3) I have been a group fitness instructor for over 20 years and love teaching early morning spin. 
Favorite color:  Blue – Minnesota lake and sky blue.
Favorite food:  Dark Chocolate
Favorite quote: "Know what sparks the light in you.  Then use that light to illuminate the world" – Oprah Winfrey
Any other special information we should feature about you?  I lost my mom to breast cancer when she was 55 years old and I was 23.  She had three girls and did not breastfeed any of us.  It was not encouraged back in the 1970's and she didn't have the education or support to make it work. I can't help but wonder if she would still be here had she had the opportunity to breastfeed.  I miss her.  She was an amazing mom.  Breastfeeding promotes health and prevents disease.  Breastfeeding can save lives.  Support breastfeeding is small and big ways so that those who struggle or have barriers can get the support they need.