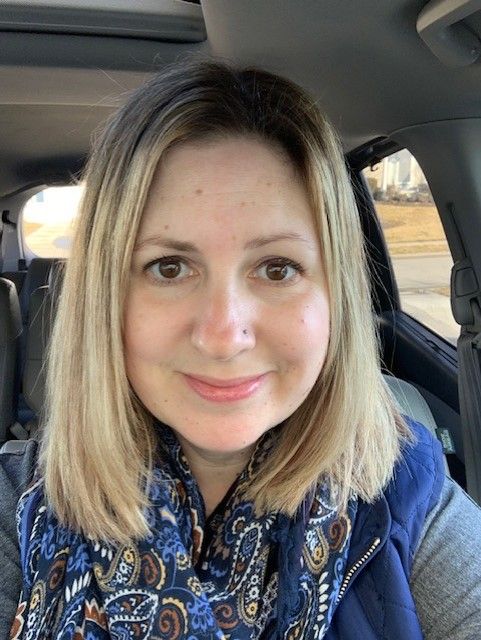 Meet: Amy Potratz
Occupation: RN, BSN, IBCLC credentials, but currently a stay-at-home mom and the Chair of the Nebraska Breastfeeding Coalition
How long have you been with the Leadership team? This is my 5th year
How did you get interested in breastfeeding? I breastfed my oldest with not having anyone in my family that breastfed (my mother didn't breastfeed me, I never saw aunts breastfeed, and I don't have any sisters that I saw breastfeed.) However, I had an overall great experience and really loved the bond it created. Later, I had a friend who started a lactation consulting business and I did volunteer work for her that allowed me to earn credits toward becoming an IBCLC. I really came to love helping moms one- on- one and running breastfeeding support classes.
What are your goals for the breastfeeding coalition? To make connections with other moms who breastfeed or who want to and need assistance and to make connections with others who seek to increase breastfeeding rates in the state of NE.
Do you have kids and if so, how many? Yes, I have four 4 children
Did you breastfeed your children? Yes, all 4, each one longer that the previous. I breastfed my youngest the longest-just over 3 years. It's one of my greatest accomplishments.
Any fun facts about you? This May, I will celebrate my 20th wedding anniversary. My 4 kids are all girls and I love it. I actually love having pets-we currently have 2 dogs, a bird, a hedgehog, and are in the process of hatching baby chicks.
Your favorite color: Yellow
Favorite food: Chocolate
Favorite quote: All will be well in the end, if it isn't well, it isn't the end yet.
Any other special information we should know about you? I'm a full time SAHM but I also currently home school. I have home schooled all four of my kids to some degree. It's something I'm pretty passionate about.