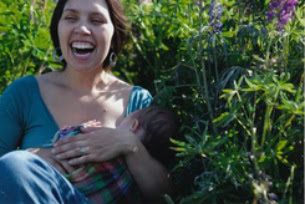 We are excited to announce that Camie Goldhammer is coming to Nebraska.
Camie Jae Goldhammer, MSW, LICSW, IBCLC (Sisseton-Wahpeton) from Seattle, WA is the founder and chair of the Native American Breastfeeding Coalition of Washington. In her presentation "Mitakuye Oyasin: Health and Healing through Motherhood," Camie will explore the effects of colonialism, racism and historical trauma on parenting practices, specifically breastfeeding, in Native communities and how reclaiming the traditional practice of breastfeeding is essential for achieving true food sovereignty and community healing.
Camie will be presenting "Mitakuye Oysasin" at the Standing Bear Symposium on Friday, May 15th. Get the details here.
Camie will also be doing two Meet & Greet events in Omaha and Lincoln on Thursday, May 14th. Stay tuned for invitations to those events!