Organizer: Deanne Birkestrand, RN, BSN, IBCLC
CHI Health~Good Samaritan Kearney, Nebraska
Contact Information: 308-865-7689  kearneybreastfeeds@gmail.com
Community Partners:
Elizabeth Cooley, Daycare provider & Breastfeeding advocate
Kristin Kennedy, Suite Child
Lindsey Howell, Mid NE Mobility
Katie Asay, RN, Family Practice Associates
Amanda Glass, Breastfeeding mother and Chemistry Professor at UNK
Jalin Ballou and Adriana Van Pelt, Kearney Public Schools Early Steps
Community Action Partnership of Mid-Nebraska:

Judy Schultz, WIC Director, CSW, CCAP
Leah James, RN, IBCLC /WIC Breastfeeding Coordinator
Victoria Narcisse, Breastfeeding USA Counselor and WIC Breastfeeding Peer Counselor
Stacie Vance,  WIC Breastfeeding Peer Counselor
Activities:
A viewing of the documentary film "Milky Way" was held at the World Theater in Kearney on August 2014 to celebrate breastfeeding month.
A Big Latch On Event was held in Kearney in August 2015 to celebrate breastfeed month. 18 people attended the event and 9 babies latched on simultaneously along with 14,889 other babies world-wide.
Really.Really? materials were printed and distributed to Kearney clinics, physicians, and healthcare providers.
Educational materials from Childbirth graphics were purchased and distributed for community breastfeeding classes and education.
A logo for the Kearney Community Breastfeeding Initiative was created and displayed at hosted events and used on printed materials.
Monthly coalition meetings-dates and times TBA- Contact Deanne Birkestrand for dates and times
Want to Join?
Interested community members with the common goal of educating the public and supporting breastfeeding mothers please call or email Deanne Birkestrand to inquire about joining our cause!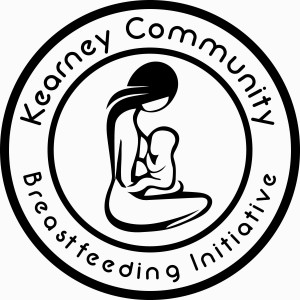 Social Media: Facebook Page Instagram Account